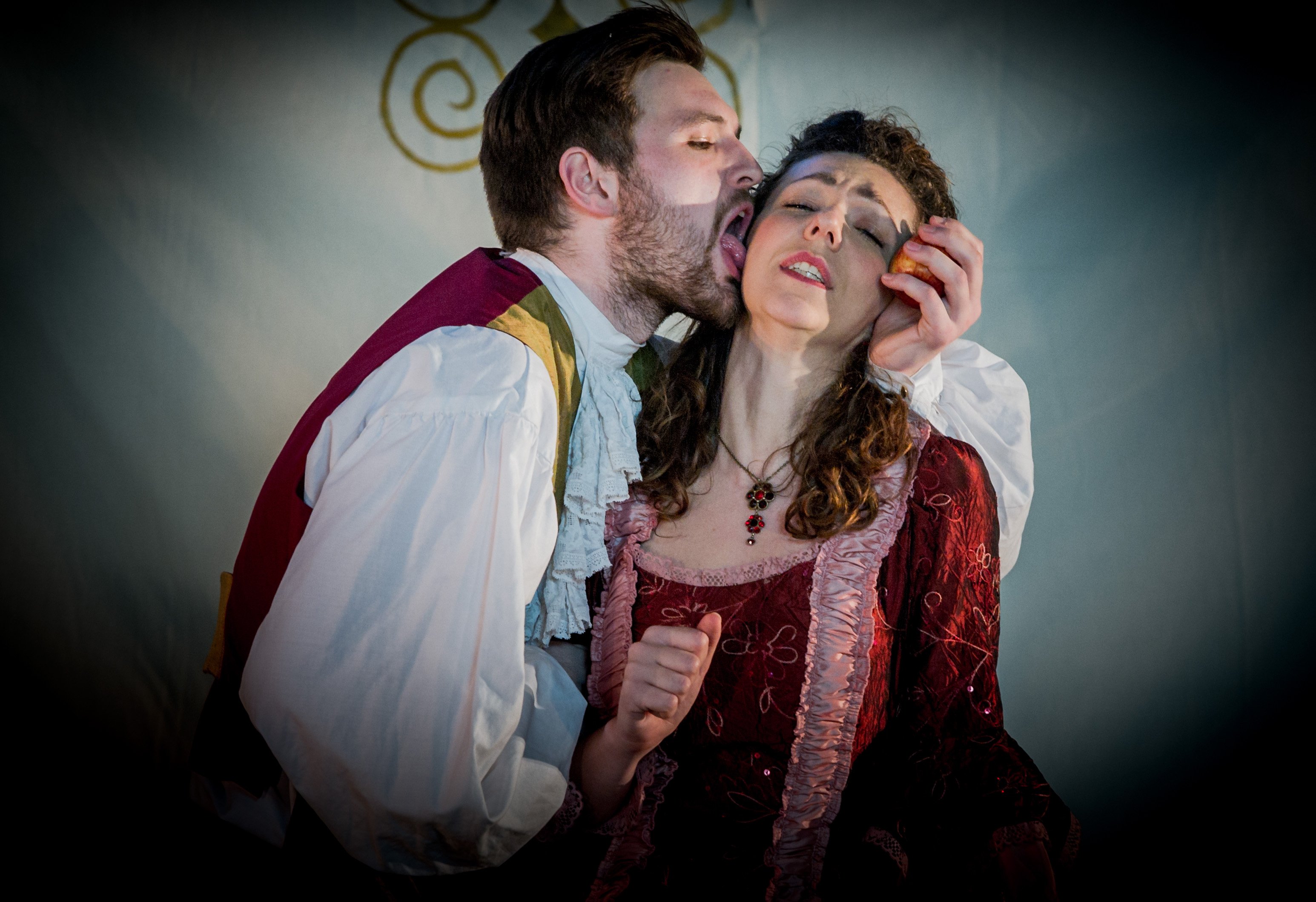 Opera is storytelling at its most vivid, having initially read Geography at Kings College where she focused on human insight, Christine turned to music exploring her desire to understand people through creating characters that reflect our modern life. This can be seen particularly in her love of working across new small-scale opera, for example: The Art of Change creating the first production The Reckoning, a fusion of drama and art song, celebrating 100 years of suffrage alongside its implications for equality in modern society, where she sang no less than three roles; and the character of "Her" in Unknowing, a staging Schumann's song cycles Dictherliebe and Frauenliebe und Leben, that tells the story of two people who meet, fall in love, inflict damage on each other and then part.

Her operatic repertoire includes Donna Elvira Don Giovanni, Miss Jessel The Turn of the Screw, Lauretta Gianni Schicchi, and a Lehrbuben in Die Meistersinger von Nürnberg in ENO's critically acclaimed production.

Christine has worked with companies such as the Royal Opera House, English National Opera, Aix en Provence Festival and Birmingham Opera.

A clip from "Ah! Chi mi dice mai" - Don Giovanni by Wolfgang Mozart

A clip from "The Letter Scene" - Eugene Onegin by Pyotr Tchaikovsky

A clip from "Injurious Hermia" - A Midsummer Night's Dream - Britten
The above clips have been beautifully produced by Christopher Gould
Roles




Bizet
Micaela – Carmen

Britten
Miss Jessel - The Turn of the Screw



Dvorak


Rusalka – Rusalka




Gilbert & Sullivan


Peep-Bo – Mikado




Handel

Alcina - Alcina

Armida – Rinaldo

Rodelinda – Rodelinda

"Christine"/Soprano Soloist – Messiah (Staged, tour)




Leoncavallo


Nedda – Pagliacci




Menotti


Lucy - The Telephone




Monteverdi


Poppea - l'incoronazione di Poppea




Mozart


Donna Elvira - Don Giovanni

Countessa - Le Nozze di Figaro

Susanna – Le Nozze di Figaro

Vitellia – La Clemenza di Tito

Ilia – Idomeneo

Bastienne – Bastien und Bastienne




Offenbach


Antonia – Les contes d'Hoffmann




Pasticcio


Woman #1 – Blood and Ink




Pease


Jill - These things happen




Puccini


Lauretta – Gianni Schicchi




Schumann


Her - Unknowing




Strauss

Zdenka – Arabella




Tchaikovsky

Tatyana – Eugene Onegin




Wagner

Lehrbub - Die Meistersing von Nürnberg
"Jones and Cunnold give strong, stirring performances. The physical theatre is raw and stylised and generally complements the musical discourse effectively and appropriately… "
Claire Seymour, British Theatre Guide